Description
"It is a well-known fact that The Isenheim Altarpiece has in the past been seen as having central significance as a 'medium for healing' by the Antonites. To what extent this function has taken hold again in our 'modern' times can be seen not only in the steadily growing numbers of visitors, but also in the fact that this book had to be republished after such a short time." —Michael Schubert (preface to 2nd ed.)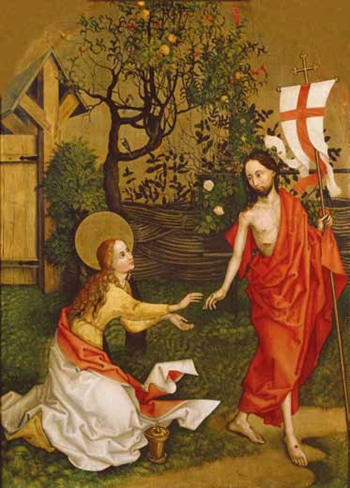 The Isenheim Altarpiece by Matthias Grünewald is one of the most important and monumental works of Western art. Even today, five hundred years after its completion, it continues to present riddles to its viewers—its origin and creator, as well as its theological and esoteric content and intent.
The book offers a systematic and informed introduction to the history, meaning, and background of the altarpiece. Moreover, numerous new interpretations are presented, which elaborate upon and fundamentally alter previous perspectives. Included are more than 200 high-quality color reproductions and in-depth visual analysis.
(Image: Martin Schongauer (1470–1480), Christ and Maria Magdalene[Noli me tangere], altarpiece of the Dominican Church, Colmar, Unterlinden Museum, Colmar, France; photo © Joseph S. Martin, Artothek).