The Musicians of Bremen: A Grimm's Fairy Tale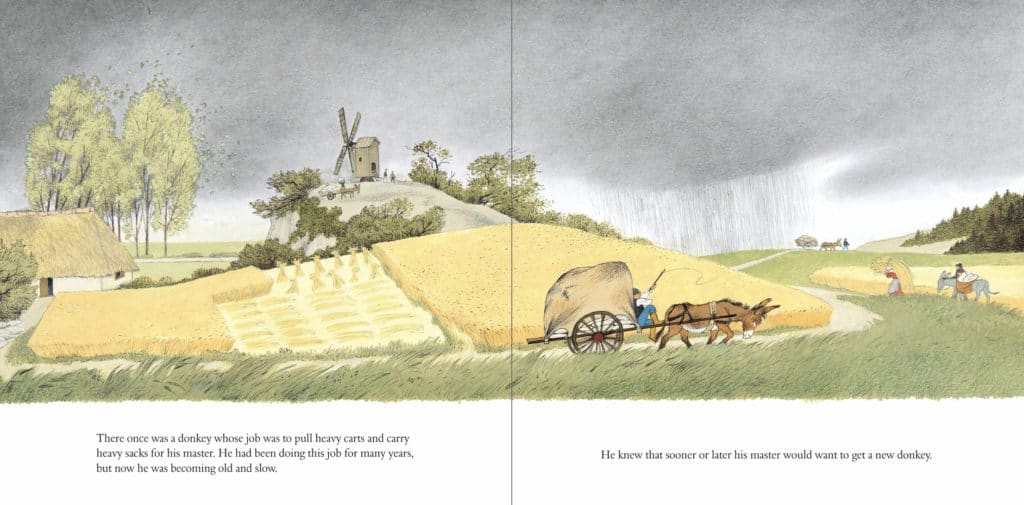 Four unlikely companions—a donkey, a dog, a cat and a rooster—set off on an adventure to become musicians in the town of Bremen.
When night falls and they're cold and hungry, the friends find a cabin in the forest where they could rest and eat—if it wasn't home to a band of robbers! Can the animals work together and use their musical voices to chase the thieves away?
Children will love braying along with the donkey, barking with the dog, purring with the cat and crowing with the rooster as the animals discover just what they can do when they work as a team.
This is a beautifully illustrated edition of the classic Grimm's fairytale about rediscovering your worth and finding a new home. The story is humorously reimagined by renowned author and illustrator Gerda Muller, creator of USBBY-honored A Year in Our New Garden.
About the Author
Gerda Muller was born in 1926 in Naarden, Holland. She attended the Fine Arts School of Amsterdam and Ecole Estienne of Paris. She has illustrated over 120 books for children and her books have been translated into many languages. She is the illustrator of the Seasons board books, Goldilocks and the Three Bears, A Year Around the Great Oak, and Where Do They Go When It Rains?