An Illustrated Treasury of Hans Christian Andersen's Fairy Tales: The Little Mermaid, Thumbelina, The Princess and the Pea, and many more classic stories
Hans Christian Andersen's classic tales of foolish emperors, lonely mermaids, icy queens, and clever princesses have delighted children and adults alike for nearly two centuries. The unique magic and wonder of the stories make them essential reading for every childhood.
This beautifully illustrated collection of Andersen's best-loved fairytales is brought to life with charming illustrations by Anastasiya Archipova, illustrator of dozens of children's books.
This gift edition of Andersen's tales is designed for little hands and makes a beautiful addition to any bookshelf.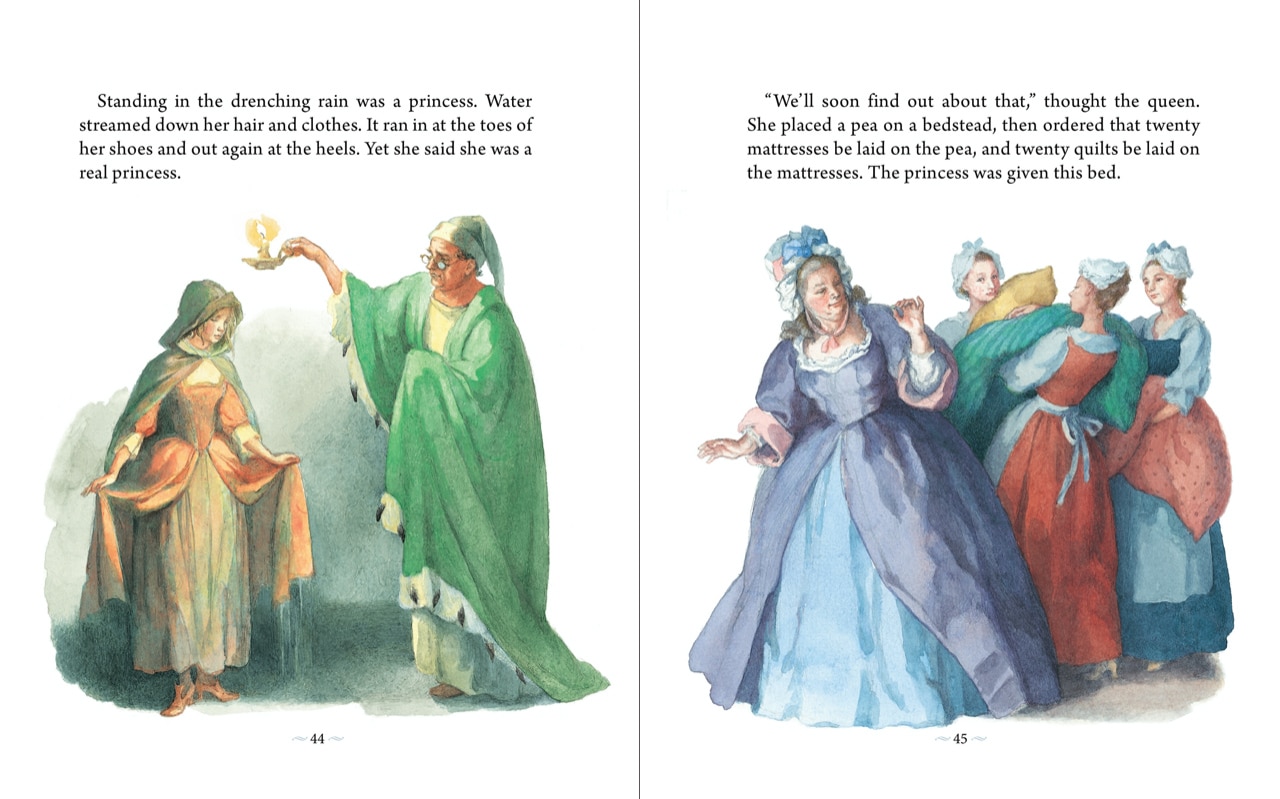 C O N T E N T S:
Thumbelina
The Princess and the Pea
The Snow Queen
The Brave Tin Soldier
The Emperor's New Suit
The Little Match Girl
The Little Mermaid
The Christmas Tree
About Hans Christian Andersen
About the Author
Hans Christian Andersen (1805–1875) was a Danish author and poet best known for his fairy tales. Among his most well known stories are "The Snow Queen," "The Little Mermaid," "The Emperor's New Clothes," and "The Ugly Duckling." During Andersen's lifetime, he was feted by Royalty and acclaimed for bringing joy to children throughout Europe. His fairy tales have been translated into more than a hundred languages and continue to be published in millions of copies all over the world.
Anastasiya Archipova is an illustrator who lives in Moscow. She has illustrated many children's books.