Rudolf Steiner, Life and Work – Vol. 7: 1924-1925: The Anthroposophical Society and the School for Spiritual Science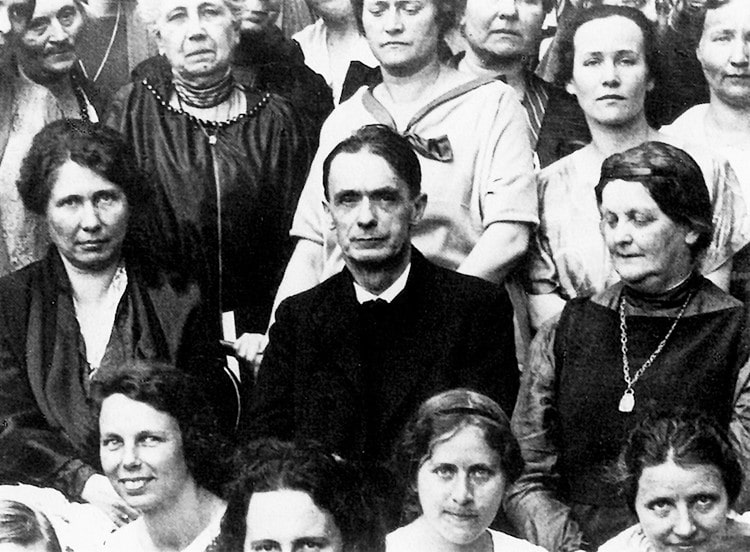 In the seventh and final volume in his comprehensive biography of Rudolf Steiner, Peter Selg describes Steiner's final months on Earth. Although his health was beginning to decline, 1924 was arguably his most productive and fruitful year. It saw a new beginning for the Anthroposophical Society, as well as the beginnings of the Esoteric School and the School for Spiritual Science, both of which continue to constitute the heart of the Society's core mission in the world.
The year began with the "Christmas Conference," during which the new mystery stream of the Anthroposophical Society was reborn: "All those experiencing the Christmas Conference, the Michael Conference, in the right way felt transformed, felt how they became different persons, how the spiritual world drew very close—how we were, in fact, within it" (Ita Wegman).
The year 1924 also witnessed Rudolf Steiner's series of "Karmic Relationships" lectures, as well as the serialized "Leading Thoughts" published in Das Goetheanum, the weekly newsletter to Anthroposophical Society members, in which he summarized the whole of Anthroposophy in a series of aphoristic food for thought and meditation, supplemented by essays on the Michaelic nature of Anthroposophy. Also serialized in the Goetheanum newsletter were Rudolf Steiner's Autobiography—seventy chapters in his life up to 1907. During that time, too, Steiner clearly defined his spiritual relationships with Ita Wegman, Marie Steiner, and Lili Kolisko and their significant connection to the Society and his spiritual legacy.
New initiatives were also planted in the world during this time, including anthroposophically extended medicine and biodynamic agriculture. From his sickbed at the foot of his monumental sculpture—The Representative of Humanity—Steiner also formed plans and a model for rebuilding the Goetheanum in Dornach, Switzerland.
Also included in this volume is a lecture by Rudolf Steiner on June 4, 1924, "The Festival of Pentecost."
This volume is a translation from German of chapters 11 and 12 of «Rudolf Steiner. 1861–1925: Lebens- und Werkgeschichte. Band 3: 1914–1922» (Ita Wegman Institut, 2012).